Event Navigation
How to overcome your money fears and steward your resources well
Join us for a mini-workshop on financial conversations for women. How much is "enough" for retirement? What if I outlive my spouse, will I be okay financially? What does the Bible say about our finances and how we live? We'll discuss these topics and more!
Thursday, August 15, 2019
6-8 pm
Ridgedale Public Library
Robert H. Rohlf Room
12601 Ridgedale Dr.
Minnetonka, MN 55305
Presenters
Vicki Elliott, MBA, CLTC is an advisor/guide who offers to help people live with confidence and security. She focuses on financial education and helping people invest their money and protect their lifestyle and family. Before working with individuals and families on their investments and lifestyle goals, she worked as an accountant and financial analyst in coporations and non-profits. Personally, Vicki has 3 children, 2 pups and is married with a full platter of life experiences that help her to provide resources and advice to her clients. She connects her passions of faith, mental health and love of people with her business. She's looking forward to meeting you!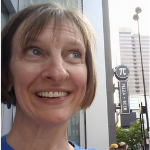 Dena DeGroat, FIC: Authenticity and openness are the name of the game for Dena. YOUR financial success is her greatest goal and she loves to find the way there by creating a strong relationship with you. It isn't about a transaction or desire to check something off a list with Dena, it's about really knowing your goals and helping you to achieve them. She especially loves working with generous people whose goals encompass more than themselves. She's fun, funny and warm-hearted and really good at limbo contests!